Registrations are temporarily suspended!
The maximum accommodation capacity of Casa Papa Giovanni has been reached (80 participants)!
By an effect of Grace, we have already found a much larger room for satsang, not far from the Casa and we are actively seeking a complementary accommodation solution. We will inform you as soon as we know more.
If you wish to be included on the waiting list, please send us an email, by clicking on the following link: coordination team .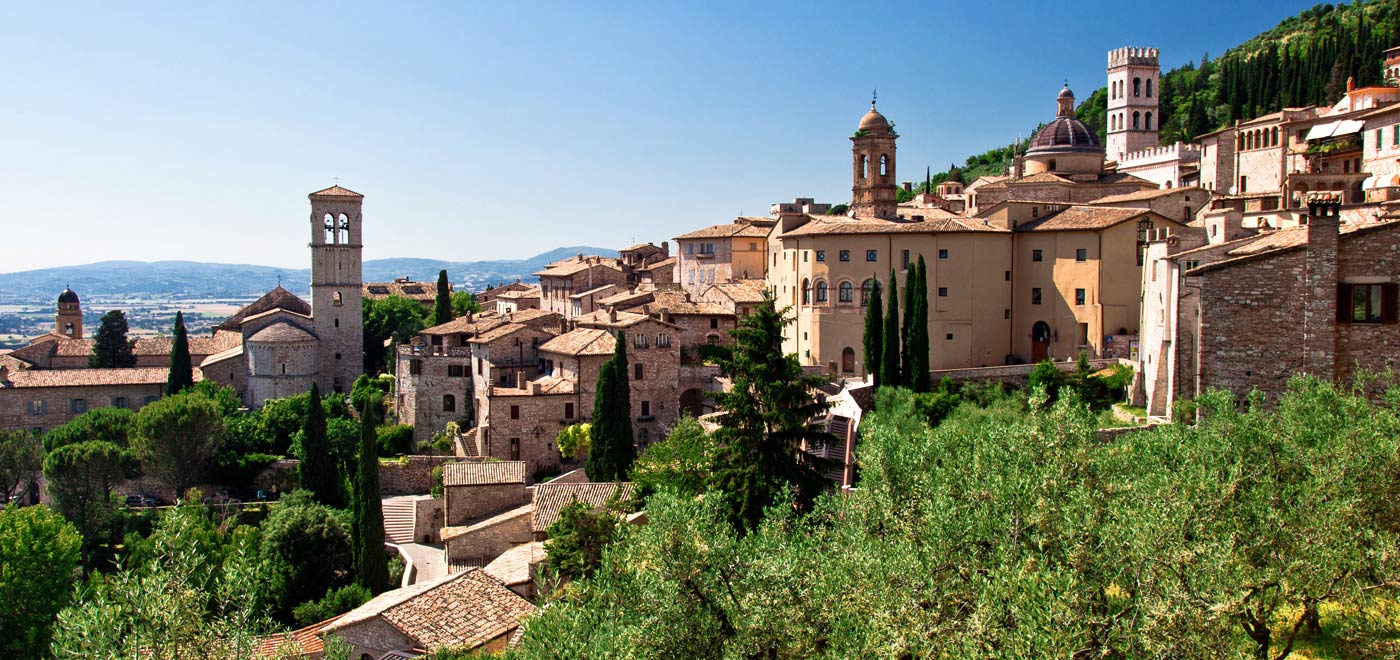 Awakening – Approaches to Non-Duality
Reception :
Saturday 1st December 2018 from 4:00 pm, dinner 7:30 pm, first meeting at 8:30 pm – end of the retreat Wednesday 5th December 2018 at 10:00 am, departure possible after lunch on Wednesday 5th December, subject to payment of the meal on site
Venue :
Casa Papa Giovanni, 32 Via San Paolo, Assisi, Italy. Google Maps link.
This is where you will be accommodated full board. If the Casa Papa is full, your accommodation will automatically be switched to a nearby hotel, at the same cost. Meals will be taken together at Casa Papa, except breakfast for hotel guests.
Transport : 
It is up to you to ensure your own means of transport; you can consult the page Travel suggestion for the retreat: it offers you some indications on the means of transport to come to Assisi. The important thing is to be present from 4 pm at Casa Papa Giovanni on Saturday 1st December and at the latest at 7.30 pm so that we can have the first meal and above all take part together in the introductory meeting on Saturday 1st December at 8.30 pm.
Registration : 
Registration preferably online or by phone
Registration fee: 40 € (to be paid in advance to validate your registration, to cover the administrative costs of the association ; thank you !)
Important: for this retreat, it is necessary to join our Association Les Amis d'Ajatananda Ashram (unless you are already a member for the year 2018). Otherwise, you can join the association when registering for the retreat for an fee of 15 € (active member) or 20 € (contributing member);
Cost of accommodation: 240 € per person, all inclusive, full board (from supper on Saturday 1st to breakfast on Wednesday 5th December); you are requested to pay for your accommodation before 30th October 2018:

rooms for 2 or 3 people. In the absence of an expressed wish, we will only offer cohabitation to people of the same gender!
very few single rooms are available: those who feel the need can send an email to amis.ajatananda@gmail.com , specifying the reason for their request. We will do our best, giving priority to health reasons.
Cancellation:
In the event of cancellation on your part, by email:

more than one month before the beginning of the programme, the annual membership fee to the association Les Amis d'Ajatananda Ashram will be retained, as well as the administrative fee. The remainder will be refunded to you;
less than 1 month before the beginning of the programme, half of your payment (less the annual membership and administrative fees) will be refunded – provided that the cancellation reaches us by email no later than November 23rd, that is one week before the beginning of the pilgrimage.
All refund will be made at the latest in the month following the end of the retreat.

An interruption on your part, once the pilgrimage or retreat has begun – for whatever reason – will not entitle you to any reimbursement from the Association. If necessary you can take personal insurance, such as Europ Assistance.
Teaching:
CONSCIOUS DONATION
All the activities that make up the ashram's programmes, in INDIA and EUROPE, are offered free of charge. As a non-profit organization, the ashram depends solely on donations to cover day-to-day expenses. If you feel inspired to help the ashram promote its mission, please make a conscious donation. Each contribution is greatly appreciated and will be received with deep gratitude.
Three methods are available for your donation:
by credit card, click the link to pay on our site, in partnership with AssoConnect;
by bank transfer, click here to download the bank indentifier of the Association; please clearly identify your transfer with: NAME, FIRST NAME, citing the reference DONATION ASSISI 2018 ;
in cash when in Assisi.
Registration is possible:
on line ;
by telephone: if you are not comfortable with the Internet, you can call us or send an SMS to +33 660 49  44 40 (mobile) to arrange a later telephone appointment. We will carry out your registration directly on our computer. To facilitate the procedure, please have your Bank Card with you.
Online registration procedure :
Click on the link: Initial Registration .
By default, the box Administrative fee (40 €) is already ticked as this payment is obligatory at this stage ;
You have the choice of also ticking the box Accommodation costs (240 €), to make the full payment of 280 € ;
If you prefer not to tick this box, you are requested to return to this page to pay the accommodation costs before 30th October 2018, by clicking on the link Final Payment .
At the end of this online registration, you will be asked to pay:
by credit card (your registration will then be validated immediately);
or by bank transfer: choose the option « Autres » (Others) for this payment method (your registration will be validated only once we have received the transfer, which we will confirm by email).
Note about the AssoConnect website : AssoConnect is a web platform, designed to help associations to manage the registration of their members, or their participation in events, etc. As a website under French law, it is currently only available in French… Sorry. If you connect from another country, you could use Google Chrome and its automatic translation function…