Donations

(English version)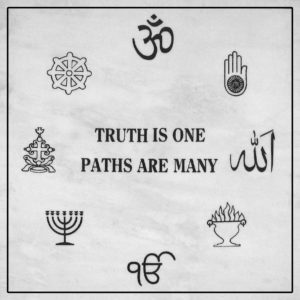 Donate to Ajatananda Ashram
Ajatananda Ashram is a non-profit organization.
It depends entirely on donations to cover its daily operational costs.
Your entire donation will go towards developing the Ashram
and supporting its mission.
Your generosity is greatly appreciated.
---

There are several ways to donate:
Credit card

(preferred method)
Click on the link: "Make a donation"
N.B.
technical modalities of online payment are provided by HelloAsso, a social and solidarity company, which provides its payment technologies free of charge to the association Les Amis d'Ajatananda Ashram.
contribution to the operation of HelloAsso, is modifiable and optional: you can choose its amount, possibly put it at zero, by clicking on the link 'Modifier

' (means 'Modify'), before finalizing your payment.
Bank transfer
Bank account details are available here.

Please include the message "DONATION SATSANGS ZOOM 2020" in the message field

There are no fees within the SEPA zone
PayPal
Account: amis.ajatananda@gmail.com
The link to the donation page can be found here.

You will need a PayPal account, which you can open without charge

Please include the message "DONATION SATSANGS ZOOM 2020"

Paypal fees are 1.4% + 0.25 €
Bitpay
You can make donations also in Bitcoin, through the Bitpay platform

The link to the Bitpay donation page can be found

here.

Bitpay fees are 1%
NB: In the case of a non-SEPA transfer, the issuing costs are collected from our side, therefore, please be so kind as to specify to your bank: "costs covered by the sender" .