REGISTRATIONS ARE REOPENED
UP TO AND INCLUDING 7th OF NOVEMBER
The Nature of Spiritual Awakening and Non-Duality in Assisi (Italy)
with Swami Atmananda Udasin
Saturday 1st to Wednesday 5th of December 2018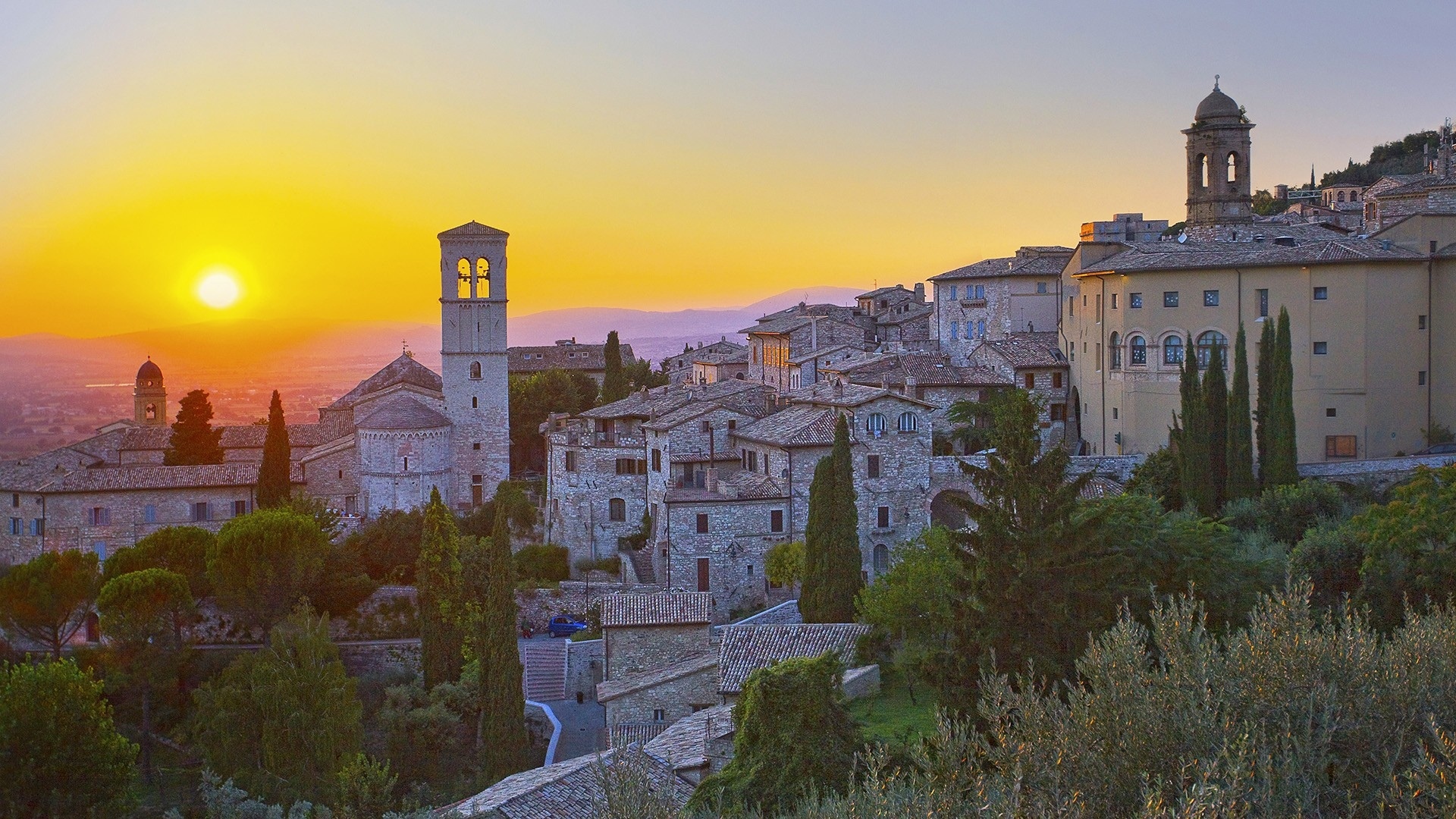 Saint Francis' message of universal love, peace, tolerance and unity made him perhaps the most fascinating spiritual figure of the West in the last millennium. Mahatma Gandhi exalted him as one of the greatest sages to have ever lived. His radiant presence is still felt today as the intense spiritual atmosphere of the small medieval town of Assisi where he lived.
Swami Atmananda invites us to join him in this auspicious setting to explore the nature of spiritual awakening through the fundamental concepts of Non-Duality. We will uncover and contemplate the universal Truth that lies at the centre of both Advaita Vedanta and Christian mysticism.
The presence of the Poverello (the "Little Poor One", as St. Francis was known) is an invitation to discover the infinite space of the Heart as our innermost Self. As our spiritual inquiry deepens, our attention is freed from the habitual tendencies of the mind and can return to the source of our awareness itself. In this profound recognition of that wich is always present, we can discover our true nature as pure Consciousness.
The three-days Retreat will consist of conscious morning walks, group meditation sessions (preceded by an introduction), and teachings followed by dialogue with participants. There will be French and English translation available for all participants. Our focus will be on remaining with our own inner silence in order to take full advantage of the spiritual energy of Assisi, which has a rich history as a place of initiation and inner awakening.
Organised by the Association Les Amis d'Ajatananda Ashram
In French and English, with translation
Dates: From Saturday December 1st at 7:30 pm (welcome at the venue is possible from 4 pm onwards) to Wednesday December 5th 2018 at 10 am.

Venue: 

most of the participants will be accommodated at La Casa Papa Giovanni, Via San Paolo 32, (Assisi)

the satsangs will be held at La Cittadella Ospitalità della Pro Civitate Christiana, Via degli Ancajani 3 (Assisi), where the other participants will be accommodated
An optional pilgrimage in the footsteps of St Francis of Assisi will precede the retreat –
from Thursday 29th November to Saturday 1st December 2018, (booking is closed : the pilgrimage is FULL) please see the page: Pilgrimage information.
© Association Les Amis d'Ajatananda Ashram