2019 International Retreat: practical information and registration
International Retreat in Assisi, Italy
Saturday 30th November to Wednesday 4th December 2019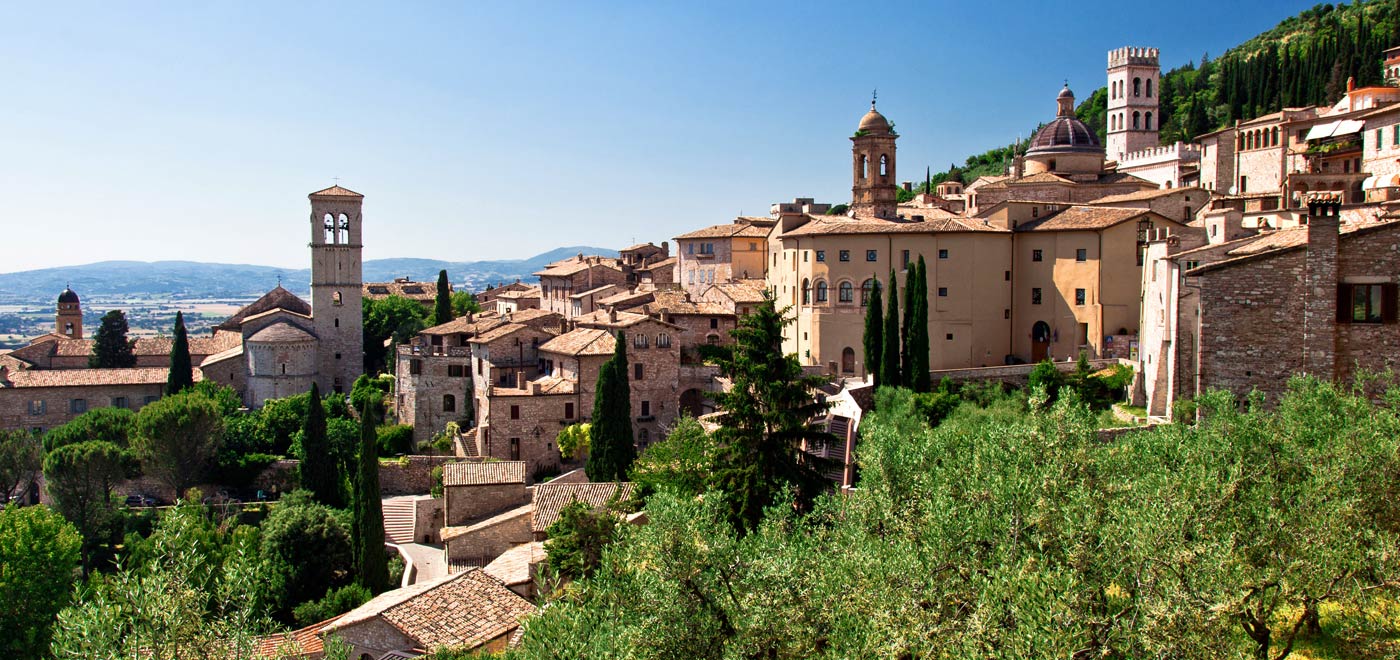 Spiritual Awakening and Non-Duality
Arrival and Departure:
The Retreat will begin on Saturday 30th November 2019. You can check in from 4 pm. Dinner on the 30th will be at 7:30 pm and there will be an Introductory Talk at 8:30 pm.
The Retreat will end at 10 am on Wednesday 4th December 2019. It is possible to stay for lunch on Wednesday 4th but you must reserve and pay for this meal separately in Assisi.
Accommodation:
Participants will stay at either La Casa Papa Giovanni or La Cittadella Ospitalità and will eat their meals where they lodge.
=> half of the participants will lodge at La Casa Papa Giovanni, Via San Paolo 32, 06081 Assisi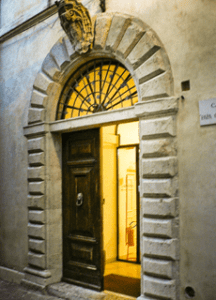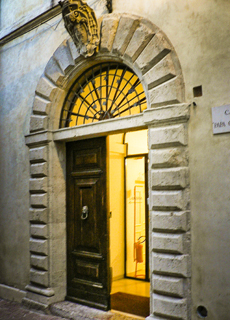 Google Map Link
=> half of the participants will lodge at La Cittadella Ospitalità della Pro Civitate Christiana, Via degli Ancaiani, 3, 06081 Assisi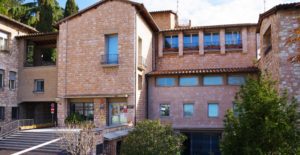 All the satsangs will be held at La Cittadella Ospitalità della Pro Civitate Christiana:

Transport :
You must arrange your own transport to Assisi. Our Transport page provides some details on how to get to Assisi from major European cities.
It is important to note that you should report from 4 pm and before 7:30 pm at the reception team – for registration – at your respective accommodation on Saturday 30th of November so that all the participants can eat dinner together before the Introductory talk at 8:30 pm at La Cittadella Ospitalità.
Registration:
1 – Membership of the Association
It is important to note that this Retreat is organised entirely by the Association Les Amis d'Ajatananda Ashram, which is a non-profit organisation under the French 1901 Law on Associations. As a result, only members can participate in the Retreat and membership of the Association is mandatory for legal reasons:
# standard membership: 15 €
# supporting membership: 20 €
If you are not already a member, you must join the Association before you can register for the Retreat.
Click on: 2019 Membership (valid from 01/01/2019 to 31/12/2019). Your log-in ID will be your e-mail address and you will be asked to create a password which you should note down carefully to facilitate your registration.
If you have already renewed your membership for 2019, there is no need to do so again. Your log-in ID is your e-mail address and your password is the one you created when you renewed your membership. If you have forgotten your password, click on FORGOT MY PASSWORD.
The Retreat registration form that you fill in serves as your membership form and, by submitting it, you undertake to pay your membership fees when you arrive in Assisi if the said fees are not uptodate. Please confirm that you agree to this by typing I agree or I confirm … in the corresponding field on the form.
2 – Administrative fee: 40 €
This fee is used to cover the Association's administrative expenses. It is nonrefundable in the event of cancellation by you.
3 – Full-board accommodation: 250 € per person
This price covers your accommodation and all your meals (breakfast, lunch and dinner) from dinner on Saturday 30th November to breakfast on Wednesday 4th December. All meals are vegetarian.
Please note that this price also includes the rental of the very beautiful satsang hall, which is equipped with an excellent sound system.
We would advise you to register for the Retreat as soon as you have booked your transport because our Italian partners have requested that we confirm the number of rooms as quickly as possible.
The following accommodation options are available:
=> Twin rooms and a few rooms for 3 people.
Unless explicitly requested during registration, cohabitation will only be with people of the same gender!
=> Single rooms
Only 12 single rooms are available at an additional cost of 40 €.
Preference will be given to those with medically certified health problems.
Cancellation:
In the event of cancellation on your part, by e-mail:
more than one month before the start of the programme:
the annual membership fee to the association Les Amis d'Ajatananda Ashram will be retained, as well as the administrative fee. The remainder will be refunded to you;
less than 1 month before the beginning of the programme:
Half of the total amount paid will be refunded (less the annual membership and administrative fees) if we receive your cancellation email by the 20th of November at the latest, i.e. 1 week before the start of the pilgrimage.
less than 1 week before the start of the programme:
No refund is possible, except for cases of force majeure.
All refunds will be processed no later than one month after the end of the Retreat.
In the event of curtailment by you

,
for any reason whatsoever, after the pilgrimage or the Retreat has begun, you will not be entitled to any refund from the Association. You may consider contracting personal travel insurance to cover the trip.
Teaching:
The teachings are offered on a conscious donation basis.
All of the programmes organised by the Ashram in India and Europe are offered freeofcharge. Ajatananda Ashram is a non-profit organisation and, as such, depends entirely on donations to cover daytoday expenses. If you feel inspired to help the Ashram promote its mission, you can make a conscious donation. All contributions are greatly appreciated and are received with deep gratitude.
Three methods are available for your donation:
Debit or credit card
Click on the link Donations to donate via our website and the AssoConnect interface.
Bank transfer
Click on the link IBAN to download our account details. Please identify your transfer
by entering your FULL NAME and ASSISI 2019 DONATION as the payment reference

Cash payment in Assisi
Registration can be done:
---

A – On-line registration (preferred method):
Although on-line registration is preferred, it is possible for those who have difficulty using Internet to register by telephone. Please scroll to the bottom of the page for details.
1 – To register on-line, click on the link below and carefully fill in the forms.
Please note that this link is now actived, since the 15th of June 2019, 12:00 pm.
2 – Once you have completed your registration, you will be asked to pay the Administrative fee of 40 €.
Payment can be made by:
debit or credit card
Your registration will be validated immediately.
cheque or bank transfer
Please select the option "Cheque" or "Others" as the payment method.
Your registration will be validated only upon receipt of your cheque or bank transfer, which we will confirm by e-mail.
Note about the AssoConnect website : AssoConnect is a web platform, designed to help associations to manage the registration of their members, or their participation in events, etc. As a website under French law, it is currently only available in French… Sorry. If you connect from another country, you could use Google Chrome and its automatic translation function…
3 – 8 to 10 days after your registration,
you will receive a confirmation e-mail which will tell you how to pay the Accommodation costs (250 €). As with the Administrative fee above, you will be able to pay on-line using your debit or credit card (immediate validation) or by cheque or bank transfer (validation upon receipt).
You will be able to select your accommodation establishment during the payment process.
For more information about the establishments, you can consult their websites in Italian:

=> La Casa Papa Giovanni: http://www.diocesiassisi.it/casa-papa-giovanni-xxiii/
=> La Cittadella Ospitalità: http://www.cittadelladiassisi.it/
These two establishments are located about 500 metres apart – that's roughly a 10-minute walk through the small lanes and stairways of the beautiful medieval town of Assisi. If you have difficulty walking, we would therefore suggest that you choose to stay at La Cittadella to avoid having to walk back and forth twice a day between the La Casa Papa Giovanni and La Cittadella, where the satsangs will be held.
It's also at this point that you will be able to indicate the name of the person with whom you wish to share your room.
---

4 – Pre-registration for the pilgrimage is temporarily suspended!
We are sorry to inform you that the number of pilgrims registered for the pilgrimage has reached the limit of the accommodation capacity of the Camaldoli Monastery. Our team is studying 2 hypotheses:
obtain from the Foresteria di Camaldoli the allocation of a few additional rooms in order to reopen the pilgrimage to some participants;
set up a day prior to the Retreat to participate with the pilgrimage group – on the morning of Saturday, November 30 – in the visit of the Franciscan hermitages of the Carcieri, near Assisi. This extension would offer the following program for those who wish to:

arrival in Assisi on Friday 29 November in the late afternoon;

dinner at the chosen accommodation;

early morning departure (carpooling with those who have driven to Assisi);

visit and contemplation in the hermitages and gardens of the Carcieri all morning;

return to the accommodation for the meal;

beginning of the retreat on Saturday evening, November 30.
The cost of this extension, if it can be implemented, would be one day's full board; from the evening meal to the next noon meal, including overnight stay and breakfast. If you are interested, send us an email as soon as possible to: assisi2019@amis-ajatananda.org
with the purpose VISIT – CARCIERI.
---

B – Registration by telephone:
You can send us an email (coordination@amis-ajatananda.org) to arrange a date and time for a telephone appointment during which we can go through the registration procedure together. This telephone appointment can be on our mobile number or on our landline.