REGISTRATIONS ARE REOPENED
UP TO AND INCLUDING 7th OF NOVEMBER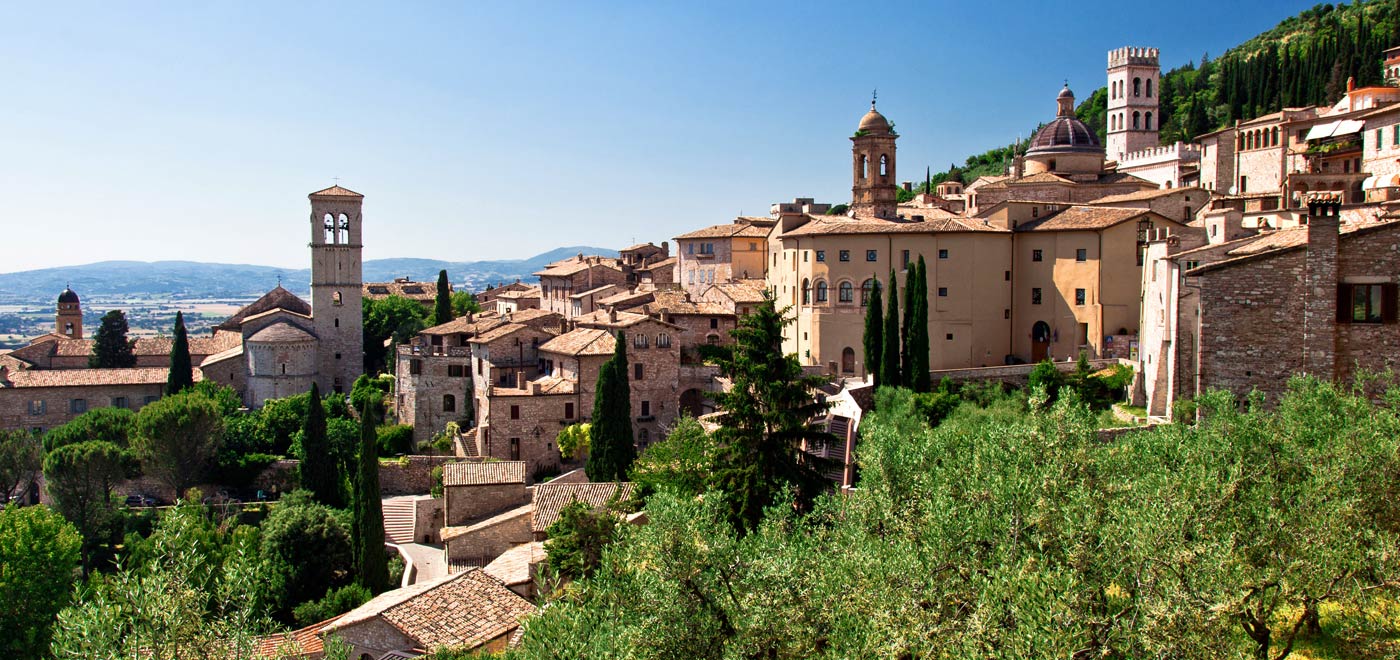 Awakening – Approaches to Non-Duality
Reception :
Saturday December the 1st 2018 from 4:00 pm, dinner 7:30 pm, first meeting at 8:30 pm – end of the retreat Wednesday December 5th 2018 at 10:00 am, departure possible after lunch on Wednesday December 5th, subject to payment of the meal on site
Venue :
most of the participants (about 60 people: FULL) will be accommodated at La Casa Papa Giovanni, Via San Paolo 32, Assisi, Italy. Google Maps link .
some of them will be accommodated at the Hotel La Posta (about 20 people: FULL), located 100 m away from La Casa Papa Giovanni

these participants will have meals together at La Casa Papa Giovanni, with the exception of breakfast for people staying at the hotel.

the satsangs will be held for all at La Cittadella Ospitalità della Pro Civitate Christiana, Via degli Ancajani 3 Assisi, where the other participants will be accommodated and where they will have their meals. Google Maps link (500 m walk from Casa Papa Giovanni) .
Transport : 
It is up to you to ensure your own means of transport; you can consult the page Travel suggestion for the retreat: it offers you some indications on the means of transport to come to Assisi. The important thing is to be present from 4 pm at Casa Papa Giovanni on Saturday 1st of December and at the latest at 7.30 pm so that we can have the first meal and above all take part together in the introductory meeting on Saturday 1st of December at 8.30 pm.
Registration: online 
Important: for this retreat, it is also necessary to join our Association Les Amis d'Ajatananda Ashram (unless you are already a member for the year 2018, this membership will be offered when you pay the accommodation fees, see below), for an amount of 15 € (active member) or 20 € (benefactor member);
registration fee: 40 €, to cover the association's administrative costs;
accommodation price: 240 € per person, all inclusive, full board, vegetarian meals (from Saturday evening meal 1/12 to Wednesday breakfast 5/12);
due to the very short deadline (registrations will close on 7/11/2018): we ask you to pay a global fixed price of 280 €, at the time of registration –
N.B.: we only have 20 additional places at the Cittadella!

rooms for 2 or 3 people. In the absence of an expressed wish, we will only offer cohabitation to people of the same gender!
very few single rooms available, for a supplement of 40 €.
Cancellation:
In the event of cancellation on your part, by email:

more than one month before the beginning of the programme, the annual membership fee to the association Les Amis d'Ajatananda Ashram will be retained, as well as the administrative fee. The remainder will be refunded to you;
less than 1 month before the beginning of the programme, half of your payment (less the annual membership and administrative fees) will be refunded – provided that the cancellation reaches us by email no later than November the 23rd, that is one week before the beginning of the pilgrimage.
All refund will be made at the latest in the month following the end of the retreat.

An interruption on your part, once the pilgrimage or retreat has begun – for whatever reason – will not entitle you to any reimbursement from the Association. If necessary you can take personal insurance, such as Europ Assistance.
Teaching:
CONSCIOUS DONATION
All the activities that make up the ashram's programmes, in INDIA and EUROPE, are offered free of charge. As a non-profit organization, the ashram depends solely on donations to cover day-to-day expenses. If you feel inspired to help the ashram promote its mission, please make a conscious donation. Each contribution is greatly appreciated and will be received with deep gratitude.
Three methods are available for your donation:
by credit card, click the link to pay on our site, in partnership with AssoConnect;
by bank transfer, click here to download the bank indentifier of the Association; please clearly identify your transfer with: NAME, FIRST NAME, citing the reference DONATION ASSISI 2018 ;
in cash when in Assisi.
Registration can be done: 
online: see below; as we are currently in India, with Swami Atmananda, we cannot offer you help with registration by phone: try to follow the procedure described as best you can… If a difficulty persists, send us an email to: coordination team .
Online registration procedure :
Click on the link: registration and fill in the forms carefully.
At the end of this online registration, you will be asked to pay:
by Credit Card (your registration will then be validated immediately);
or by check or bank transfer: choose the option "Check" or "Others" when choosing the payment method (your registration will only be validated after receipt of the check or bank transfer, which we will confirm by email).
Note about the AssoConnect website : AssoConnect is a web platform, designed to help associations to manage the registration of their members, or their participation in events, etc. As a website under French law, it is currently only available in French… Sorry. If you connect from another country, you could use Google Chrome and its automatic translation function…