2019 Assisi Retreat:

payment for full-board accommodation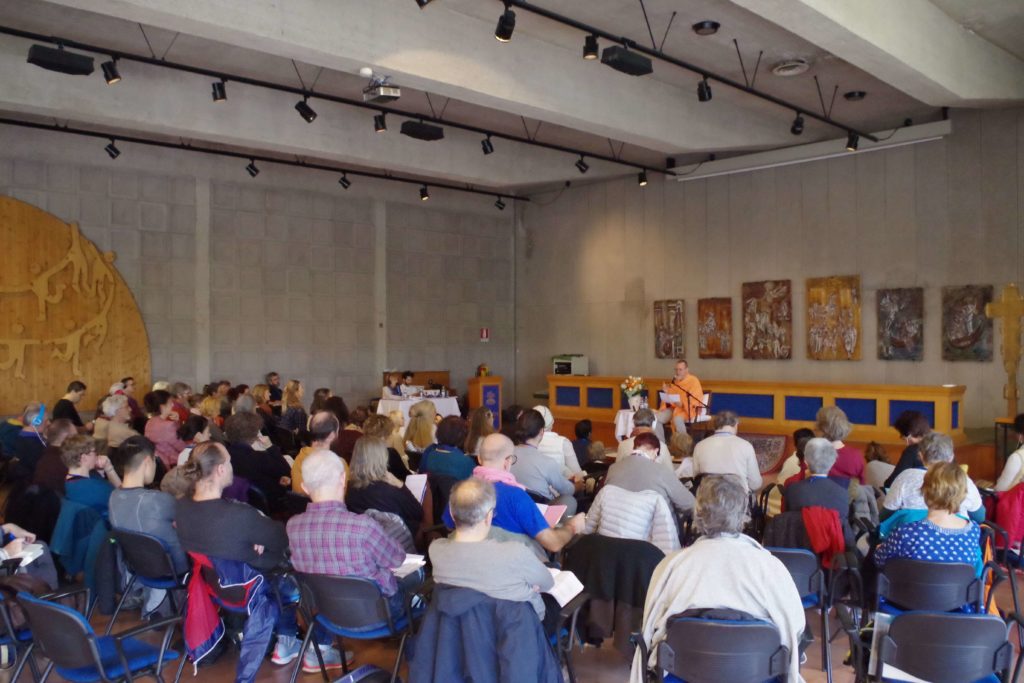 This page is dedicated to the payment of full board.
This web page can only be accessed via the link provided to you by email following payment of the administrative fees.
---

During this final registration process:
a) you will be able to choose your accommodation:
=> Casa Papa Giovanni : http://www.diocesiassisi.it/casa-papa-giovanni-xxiii/
=> ou Cittadella Ospitalita : http://www.cittadelladiassisi.it/
These two establishments are located about 500 metres apart – that's roughly a 10-minute walk through the small lanes and stairways of the beautiful medieval town of Assisi. If you have difficulty walking, we would therefore suggest that you choose to stay at La Cittadella to avoid having to walk back and forth twice a day between the La Casa Papa Giovanni and La Cittadella, where the satsangs will be held.
b) you can also indicate the name of the person with whom you wish to share your room.
---

Please feel free to contact us if you have any further questions:
Given the complexity of organising this International Retreat and the number of expected participants (90 participants in 2018!), we would be very grateful if you could send any questions you might have by e-mail only. We appreciate your understanding in this regard. It may, nevertheless, be possible to arrange a telephone appointment, if necessary.
In order to pay your full pension, please complete the following form: