History and site follow-up of the work
(to be read chronologically from bottom to top…): click on bottom of page to start reading
December 2018 : The main part of the roof is placed on the terrace of the Ashram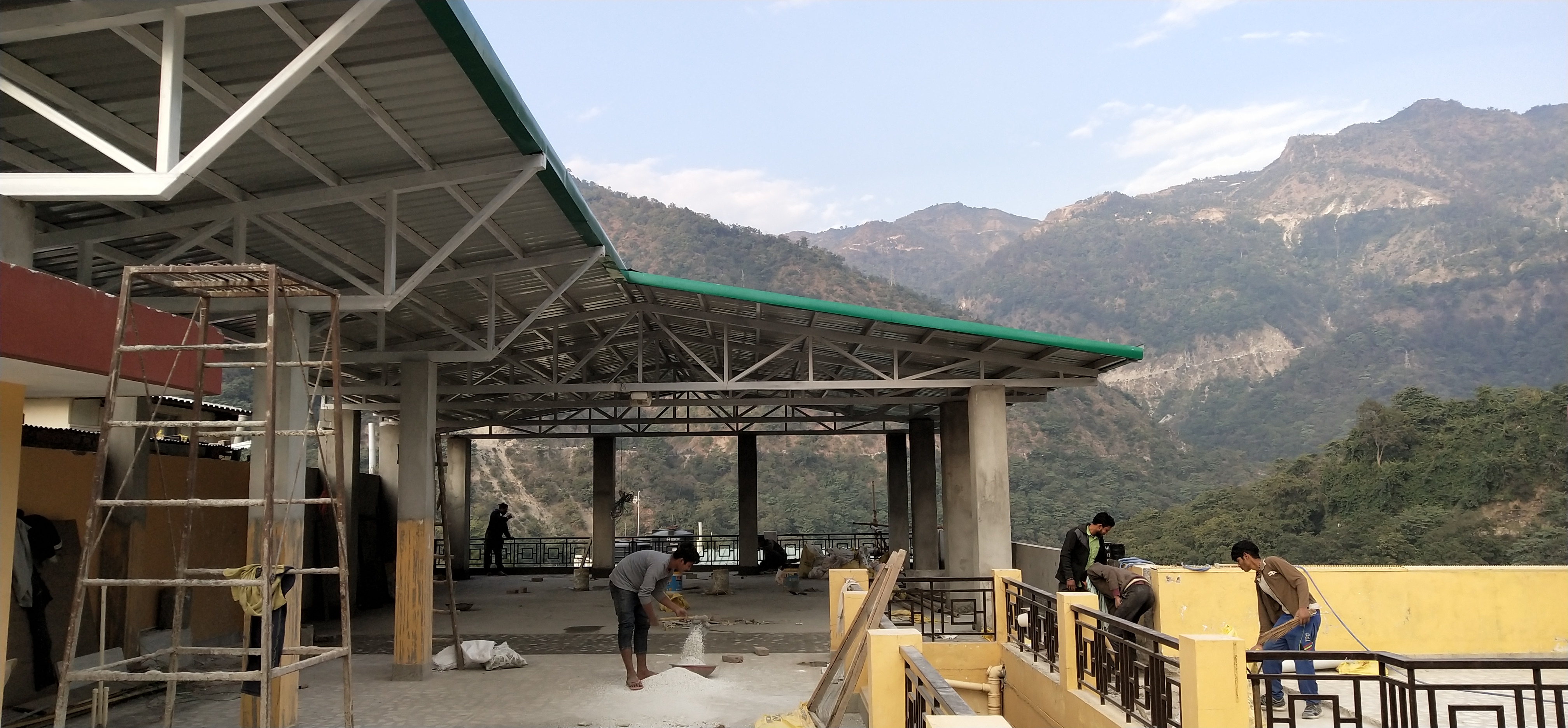 November 2018 : The entrance portico and the surrounding wall of the building are built & Start of floor covering work on the terrace
October 2018 : The basement of the ashram is clear to provide ample storage space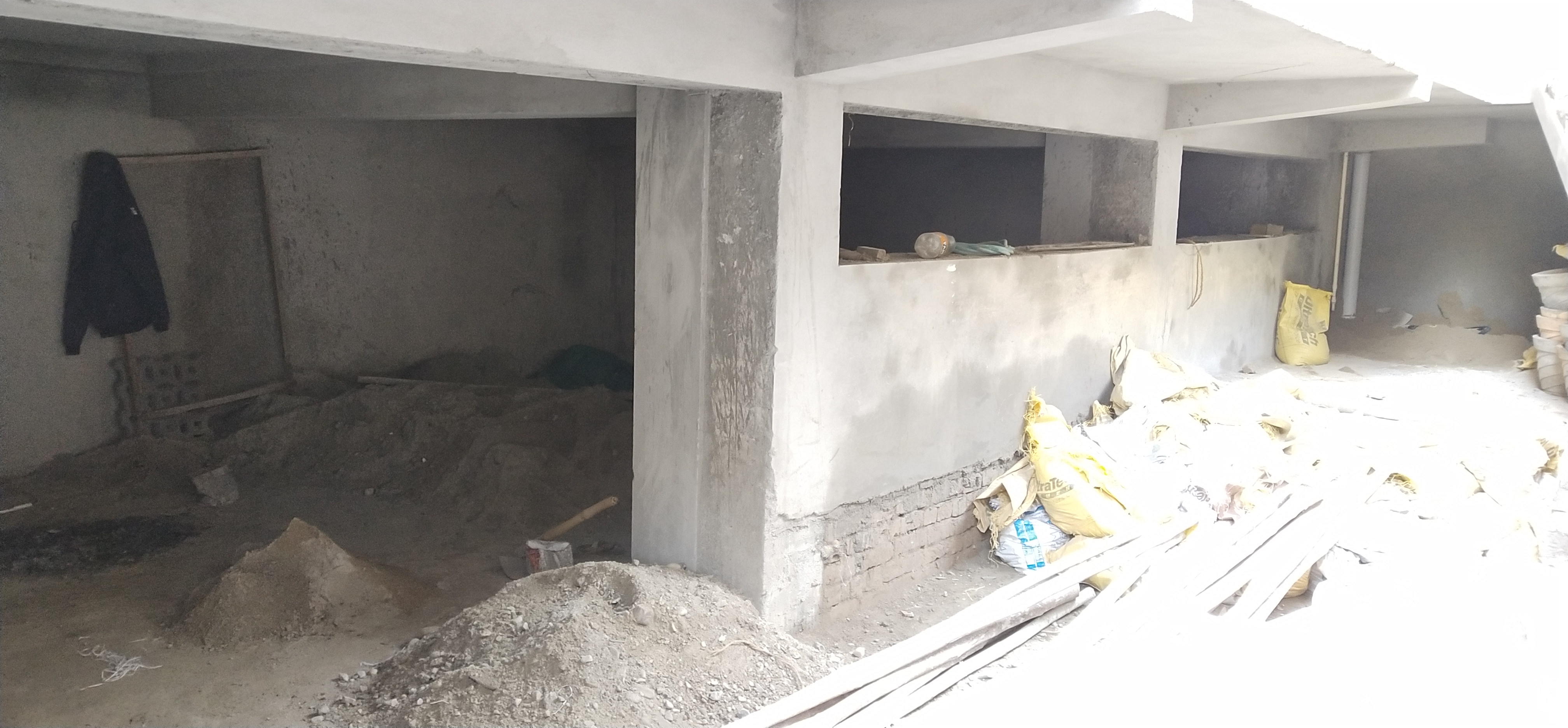 Autumn 2018 : The interior work on the building has begun: it involves the installation of partitions, electricity, plumbing, interior joinery, tiles, paints, etc.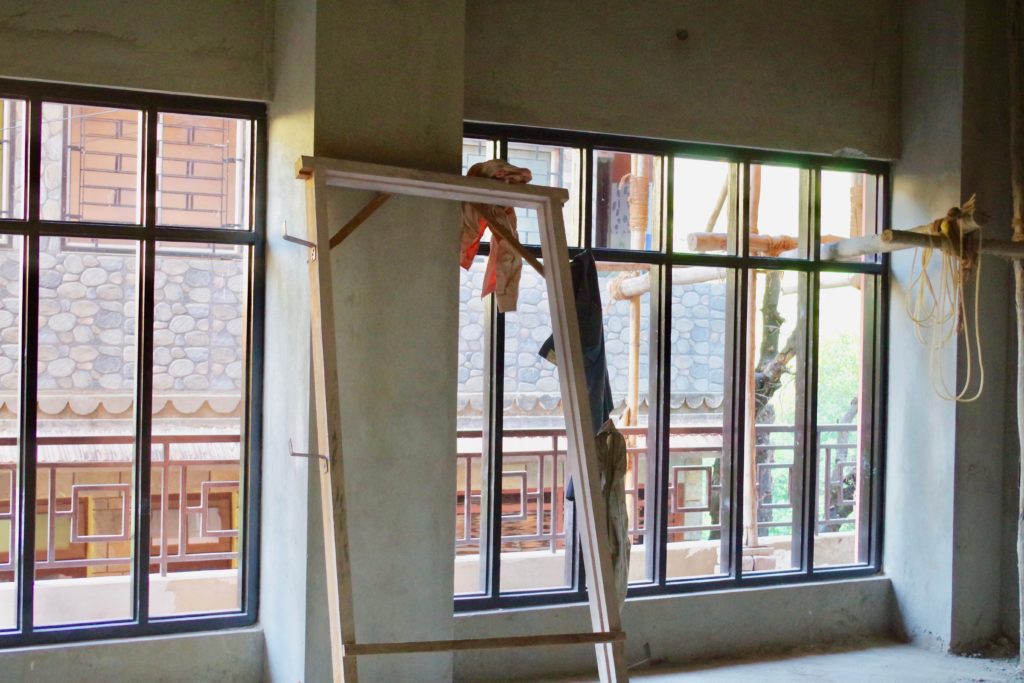 July 25, 2018: Swami Atmananda with Swami Shankarananda, architect and designer of the building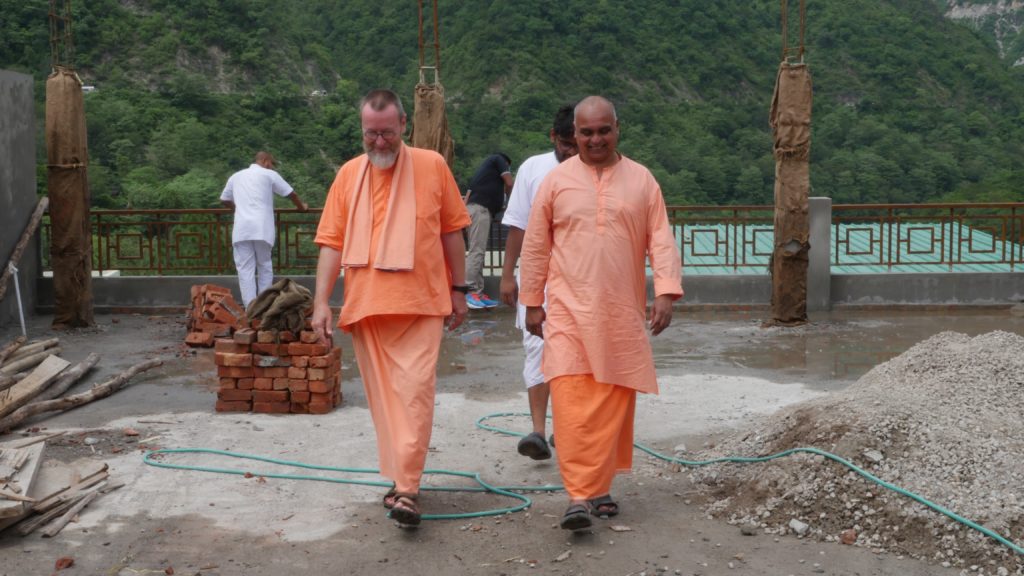 July 2018: structural work on the building (structural work) continued with the installation of balustrades, roof, stairs, exterior joinery, etc.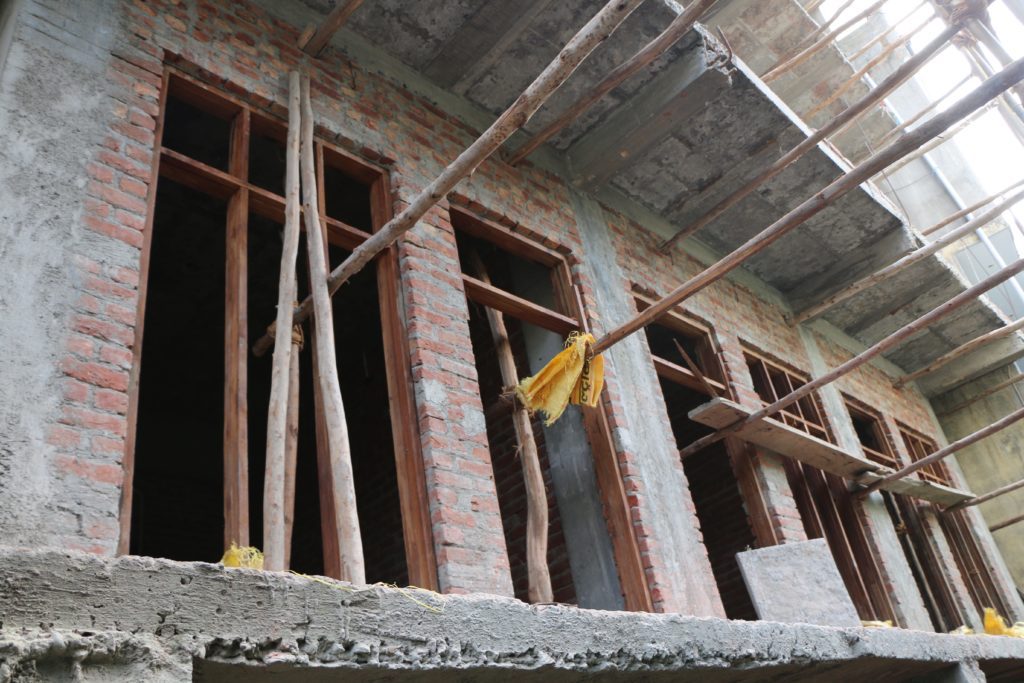 May 2018: the slab of the terrace that therefore covers the building has been poured.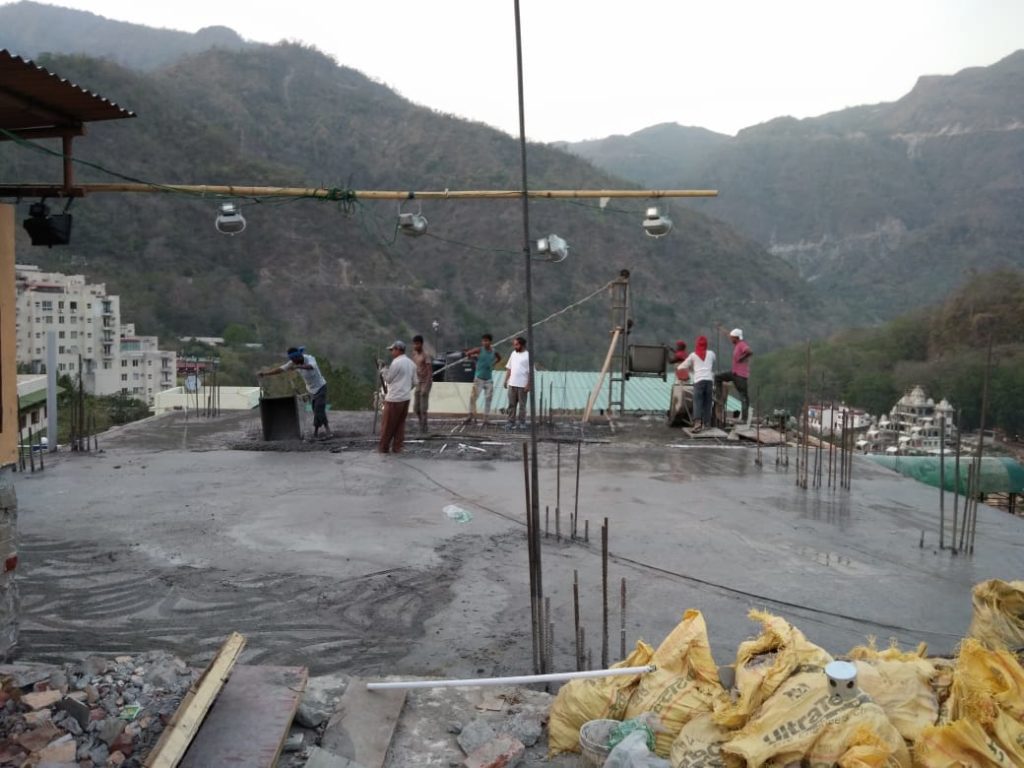 January 2018 : The first floor slab is installed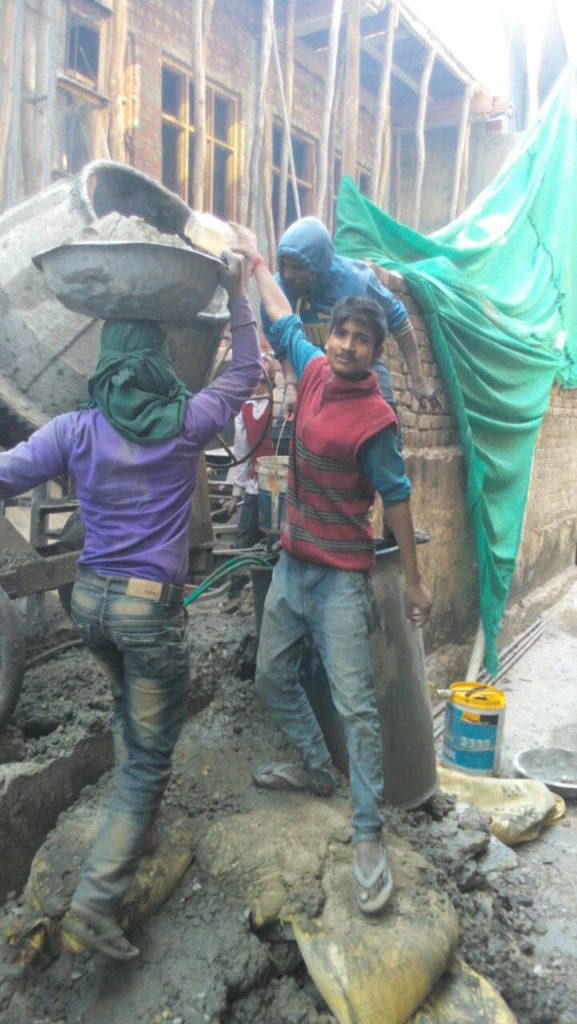 July 2017 : The first concrete slab was poured… It was an important step!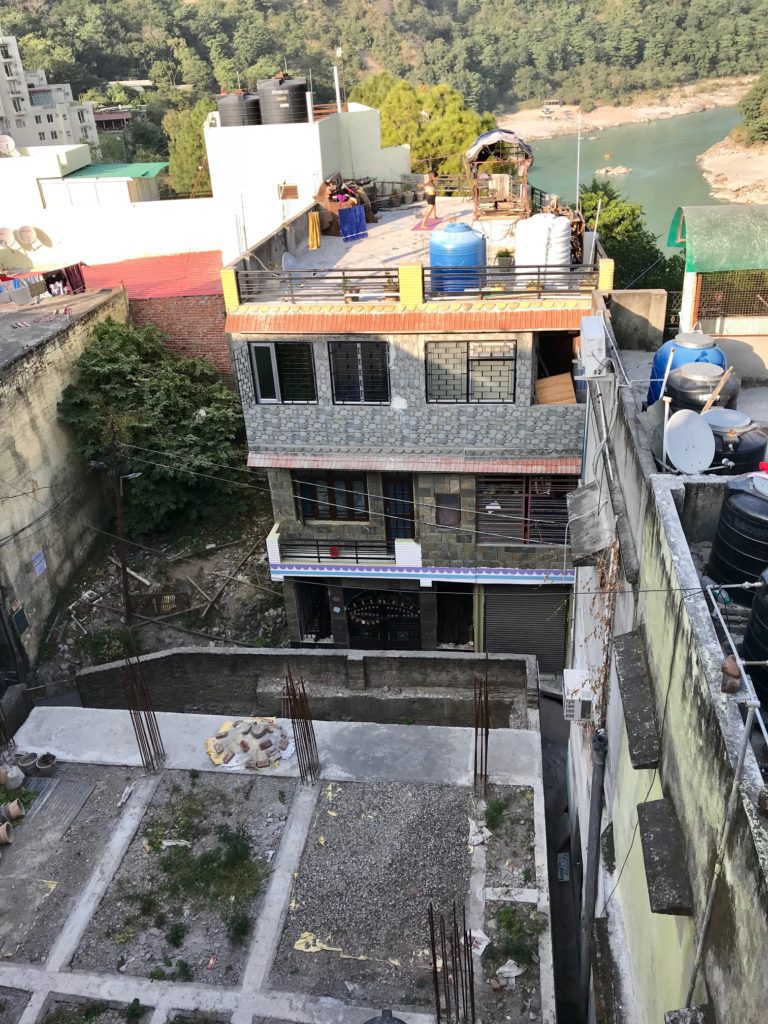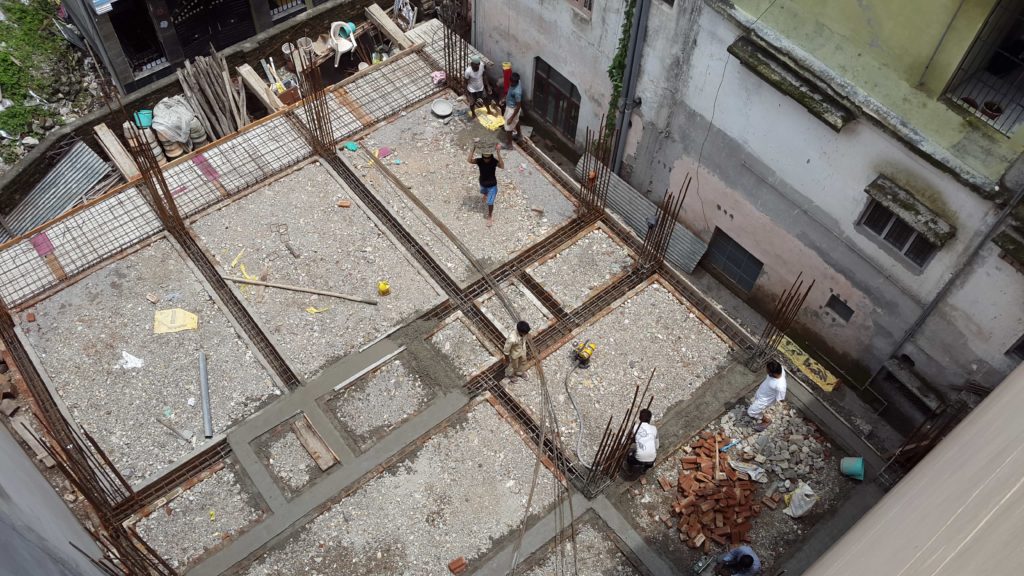 July 15, 2017: end of the first phase of the "foundations" (anti-seismic type) of the new building. This work has been made complex by the fact that there is only a small pedestrian path as an access road! The concrete was poured with a wheelbarrow…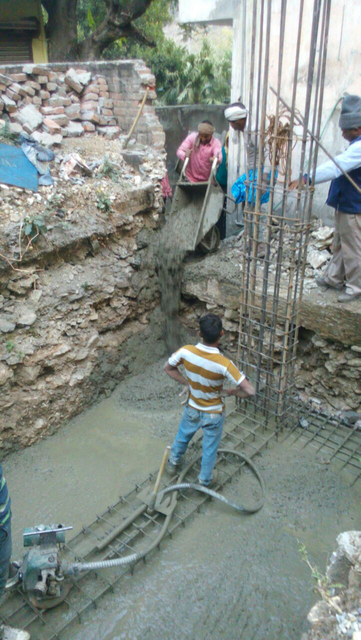 25 December 2016: Bhumi Puja, celebration and blessings for the land of the foundations of the future building. It was a simple and joyful celebration, in the presence of Swami Atmananda and the community, representatives of Les Amis d' Ajatananda Ashram association as well as several Indian and Western friends of the Ashram.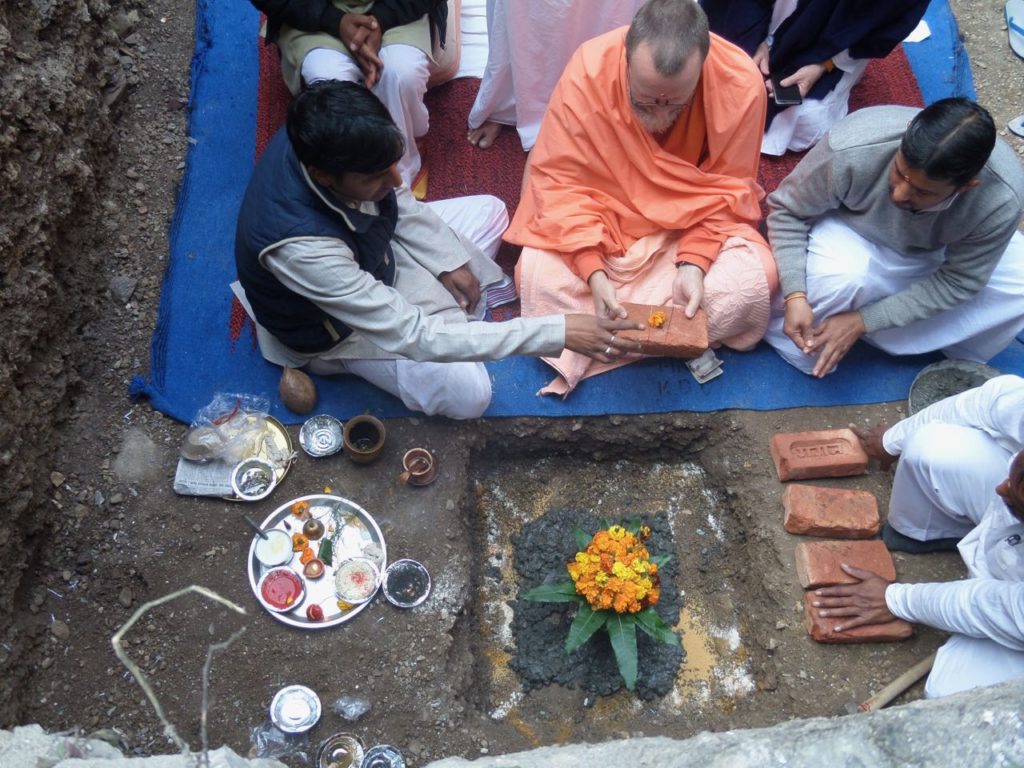 Click to go back to the Top of the page