Visual translation for HelloAsso's donation form

Step 1: Choice of amount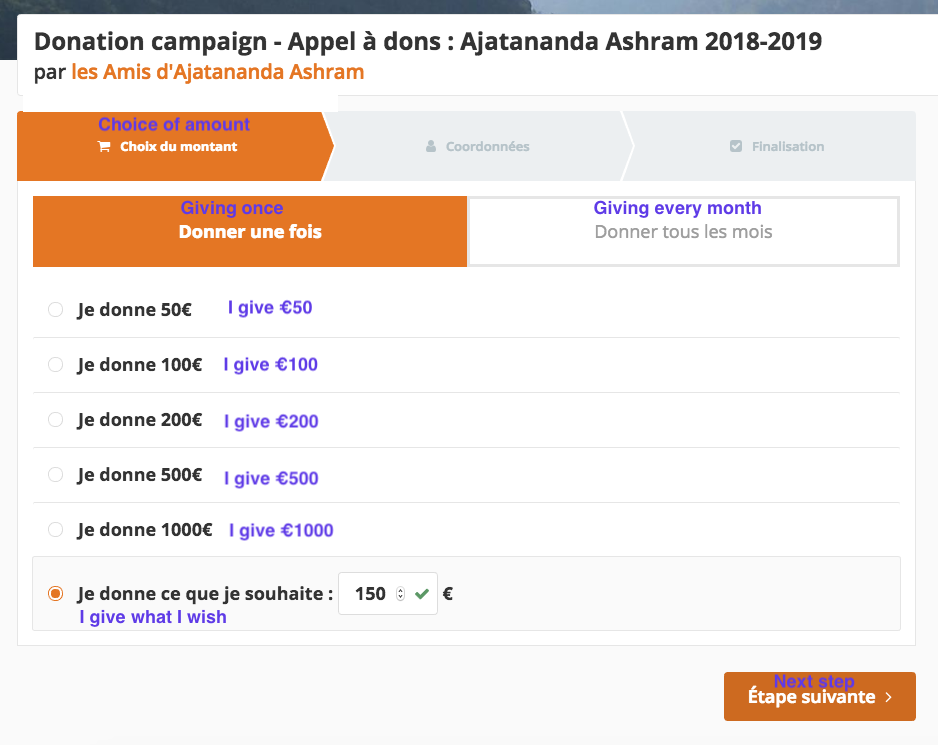 Choose your donation amount ("Choix du montant").
Tick the amount you would like to give ("Je donne…") or enter your amount directly ("Je donne ce que je souhaite : … €").
Go to the Next step ("Étape suivante").
---
Step 2: Contact details

This page will allow you to share your contact details.
Tick the box Individual ("Particulier") or Organization ("Organisme").
Then enter your contact information: First name ("Prénom"), Last name ("Nom"), Email, Date of birth ("Date de naissance"), Street name and # ("N° et rue"), City ("Ville"), Postal code ("Code postal") and Country (Pays).
Tick the box I agree to the use of my personal data for the purpose of validating and tracking my donation ("J'accepte l'utilisation…").
Go to the Next (and final) step ("Étape suivante").
---
Step 3: Finalization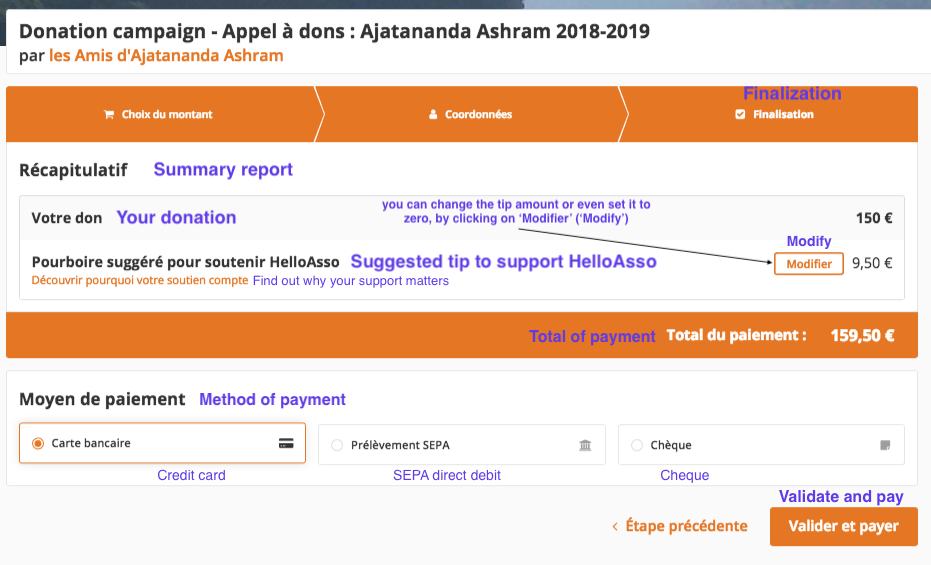 Check your donation summary.
Choose to leave or not a tip for HelloAsso ("Pourboire suggéré pour soutenir HelloAsso"), knowing the crowdunfing platform relies on donations only.
Check Total amount ("Total du paiement").
Choose Payment method ("Moyen de paiement"): Credit card ("Carte bancaire"), SEPA Transfer ("Prélèvement SEPA"), or Cheque.
Click Validate and pay ("Valider et payer").
---
Step 4: Payment
From now on, you can set up the language to English on the top right-hand corner.
Select your payment method

Enter your credit card details and validate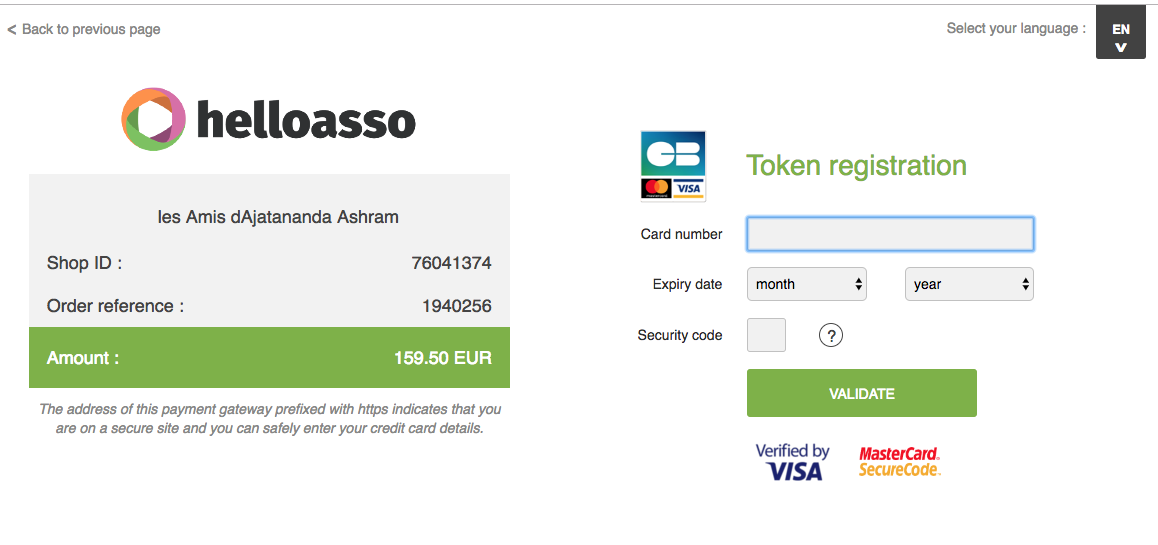 You are now done! Thank you!